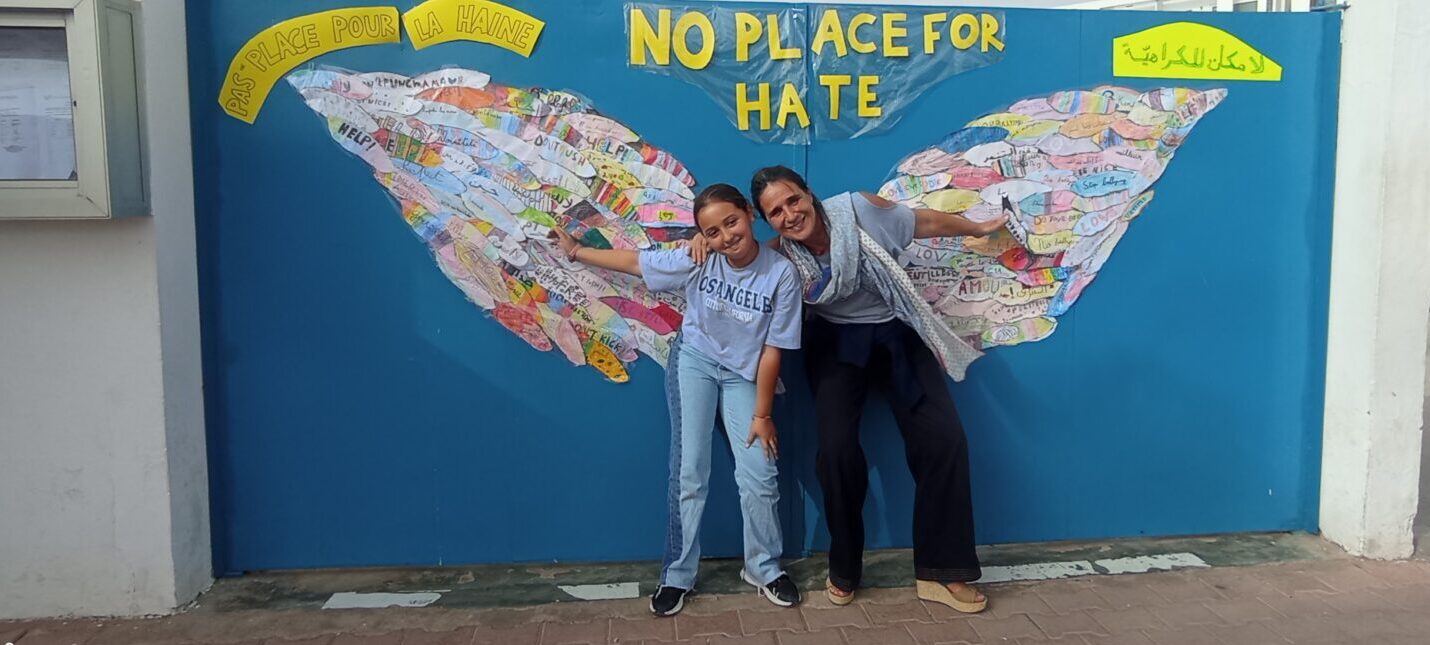 Blue on blue, such was the color of the sky and that of the T-shirts, sweaters, coats… that the students wore on this Friday, October 7.
Even before the international day against school bullying and violence, an awareness week was organized with the support of all primary teachers team. It is a simple approach to make the victims visible, to give the possibility to the pupils to be actors of this mobilization and in solidarity with those who experience bullying in all its forms. The color blue was chosen because in many cultures it is seen as bringing calmness and peace, as well as importance and confidence. Pupils were extremely happy to make feathers of kindness and build up these wings.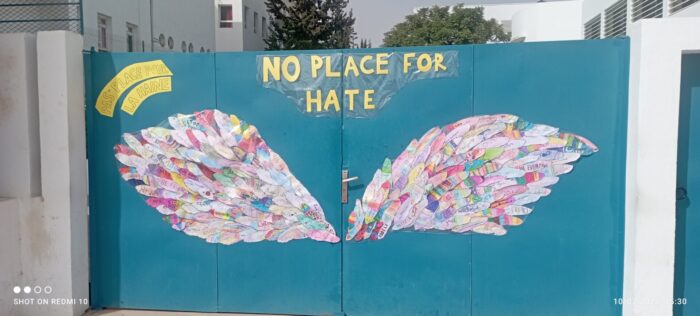 In our school, Blue Shirt Day has been celebrated since 2017. Not just for a day or a week, pupils are to be engaged once in a month in activities that warns and prevents from any kind of bullying.
" I don't like bullying because we don't know what they have gone throughout this past year, like loosing a family member or something hard they've been through." - Matilda - 10.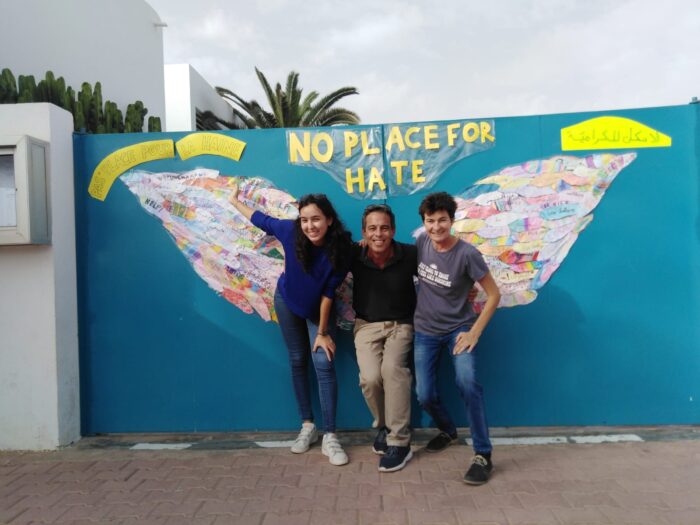 Nabila BOUNDRA